Well, the year's almost over...
1 more day left and very soon, we're moving on to a new calendar...
I guess that means I will have to retire Danell's calendar... :(
Let me rehash the year 2009...
It has been a good year for me thus far, we'll just see how tomorrow will end my year... hehe
But, I'm not sure if I'll feel up to celebrating the new year tomorrow night...
Actually, I'm down with the flu right now... :(
Hmmm, I think I had flu last year too...
Which is why I didn't go to QB for countdown...
Just parked my car at Seagate and watched the fireworks from afar...
This year will be no different I guess...
Maybe we'll just go park somewhere and watch the fireworks again...
I love fireworks.... :D
So, anyways, let's see....
It was my parents' 29th year wedding anniversary on the 28th...
We decided to have a steamboat dinner at home...
I don't like crowded restaurants as I was already feeling under the weather...
Here are some of the stuff we had...
Various squid balls...
Meat balls, fish balls, and vegetarian meat balls...
Of course vegetables, mushroom and noodles...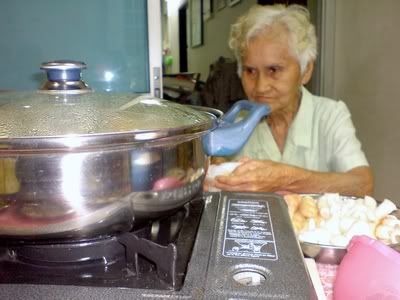 Here's my aunt waiting for the soup to boil...
She was already hungry, poor thing... :p
The happy couple, my parents...
My father's doing very well 2 years after his surgery...
He has put on a lot of weight and I noticed that his face isn't as contorted as before...
Well, happy belated anniversary to the both of you....
May there be more anniversaries to be celebrated together in the years to come...
Oh, before I leave, here's a recent photo of 1 of my babies...
Here's Pretty...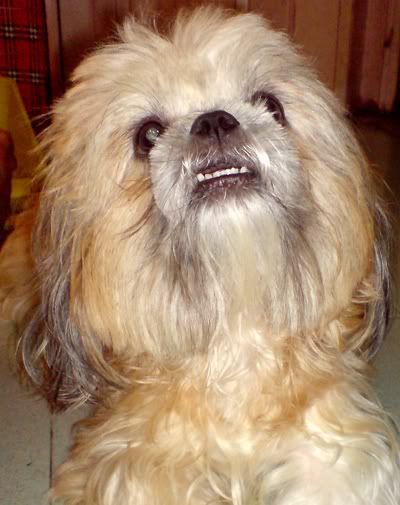 Happy New Year to all my faithful readers...
Cuddles...