Sorry to keep you guys waiting for the answer...
Yup, Kilistie got it right...
It's snake skin...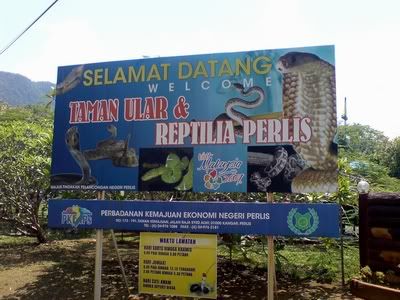 Perlis Snake Farm...
I haven't been there since errr, I was 11 I guess, which means 21 years ago!!!
Surprisingly, everything remained the same...
Even the displays were the same...
Takeaway snakes anyone?? :D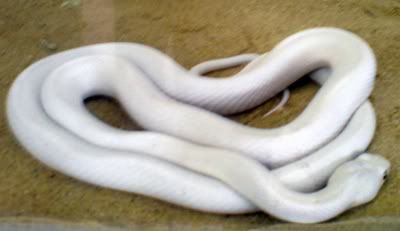 A beautiful white corn snake...
Its partner cooling off in a bowl of water...
It must be shedding time as I could see lots of the snakes with skins still stuck on to them...
If you look closer, you can also see bits of skin still stuck onto this python's body...
A lovely Albino Python...
Reminded me of 1 that my friend kept...
This 1 is much too thin...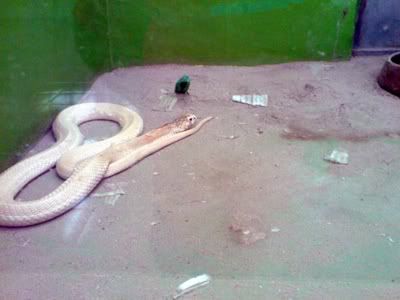 Now that is a King Cobra...
You're not supposed to stand too close or else it could spit its venom...
The cases were made from glass but the tops were made from wire mesh so it's not a great idea to stand too close...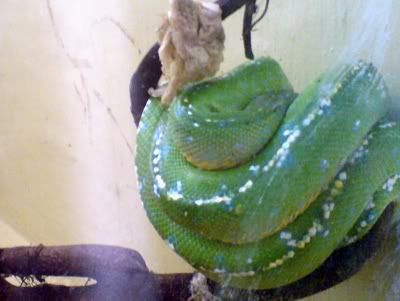 A green python...
It looks disgusting!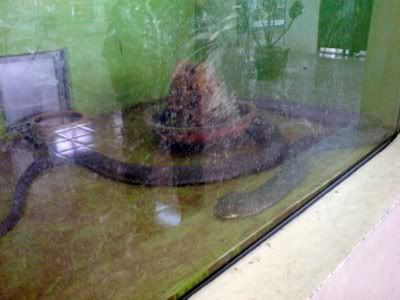 Another king cobra...
Notice that the glass is stained?
It probably spits a lot... :D
2 cute otters playing around...
Their living area stank so badly that I almost gagged while taking this picture...
Very poorly maintained...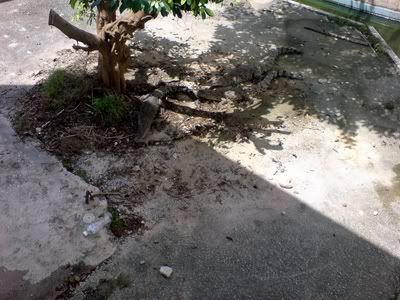 Some crocodiles...
This place was also very very poorly maintained...
The so called pool that was supposed to be their swimming place was covered with green moss & it looked disgusting...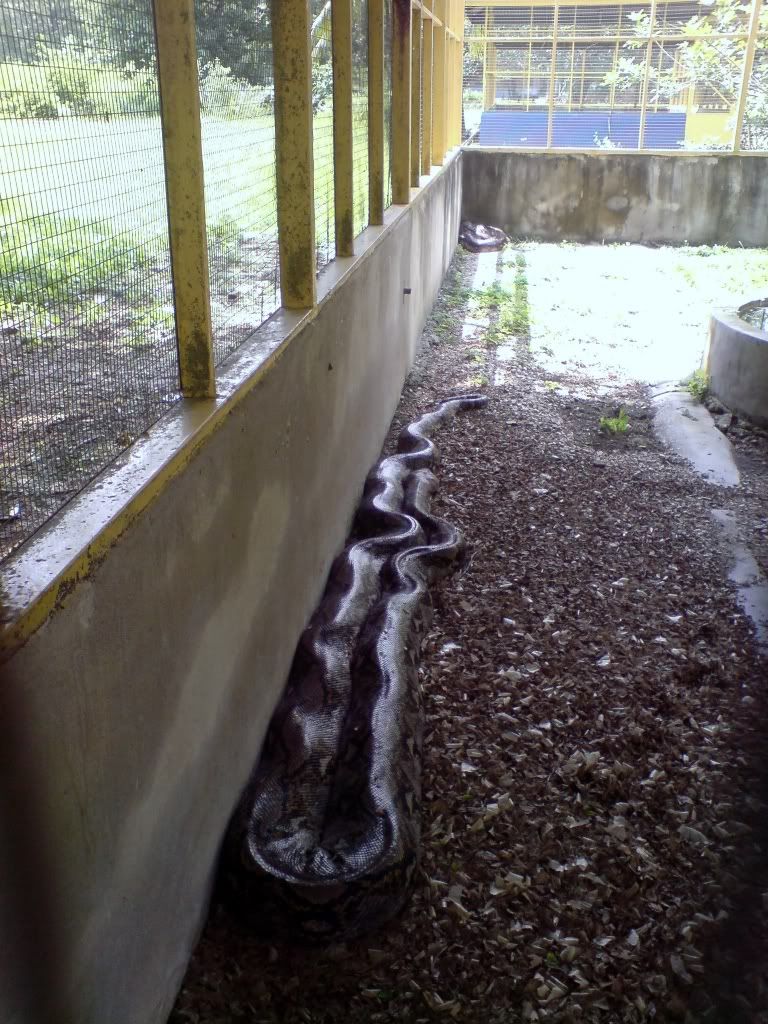 The biggest python I've ever seen alive!
Now that's what I call a snake... Hehe...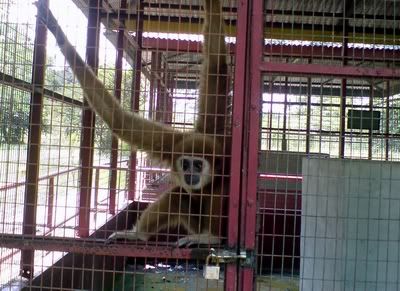 A monkey that had soft fuzzy hair...
It looked so adorable...
As I was about to leave, it decided to show off a little...
Look carefully at the left of the picture...
The crocodile is smiling... :D
Those are real crocs...
At first, I thought they're fake but the one on the right closed its mouth after a while...
The 1 on the left must be at least 15 feet long, imagine that!
A picture of my B before we left...
We then headed off to Gua Kelam...
Found out that there's a Gua Kelam 2...
You can actually take a short train ride into the cave...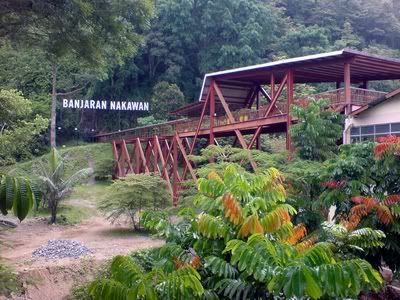 Unfortunately for us, the people there decided to close early as there weren't many passengers left...
After making us wait for 30 minutes, they informed us that they were going to close early...
Oh well, maybe next time I'll get to sit on the tram...
All in all, my trip to Perlis was errrr, okay...
Don't think I'll wanna go again anytime soon...
Will update again once I've uploaded Danell's videos of the events I attended last weekend...
Youtube doesn't like me...
Cuddles...