Last Wednesday, my parents, my aunt, my B & I decided to go temple visiting around Kedah...
Been wanting to go since I visited those temples more than 2 years ago...
So, we dropped by my aunt's house before we left...
Remember the durian tree?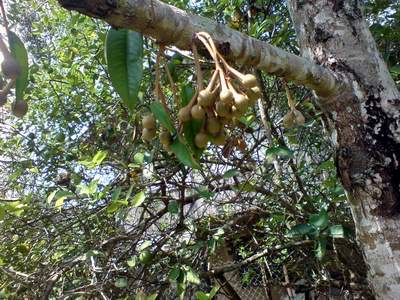 I made a mistake in my previous post...
Actually, those were not mini durians...
They were actually durian flowers!
Ignore the fingernails...
I'm still in the Chinese New Year mood actually... :)
First stop, a temple in Naka...
There were lots of fruit trees & lovely plants there...
That's my B with tanduk rusa plant...
That's yours truly...
Yeah, I know I've put on weight... :(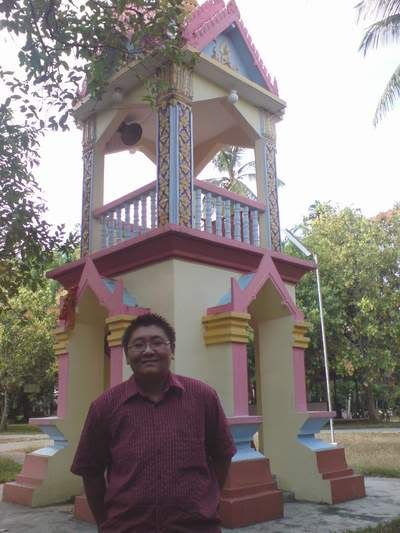 My B in front of the tower thingy...
Don't understand why there's towers like these around temples...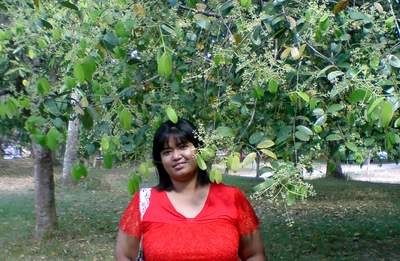 I don't know what tree is this, but the flowers look kinda cute...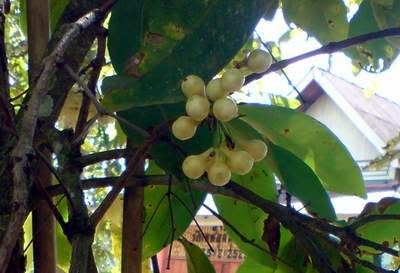 Jambu air flowers...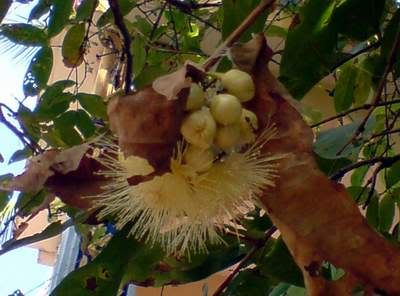 These are the blooming flowers...
The hairy parts will drop off and the jambus will grow from there...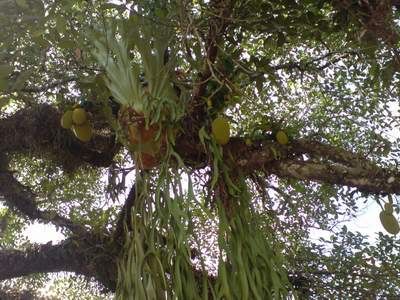 Cempedak!!!!!!!!!!!!!!!
My B was hoping for 1 to drop... :)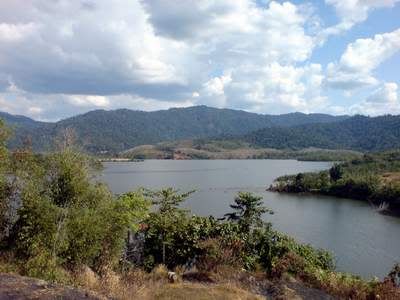 On the way to our next temple, I saw this beautiful beautiful dam...
It's really really lovely...
Will blog more later...
Sleepy now...
Cuddles...