Hey my fellow cuddlers....
How's everybody doing?
I've been super duper busy, but it has been great!
1st up, Happy Birthday Papa!
Hope you like the shirt we got you...
Will take a photo of Papa wearing it & post it up pretty soon...
Well, my Chinese New Year has been great...
Been shopping for the past few days as my B is on medical leave...
Wanna know why?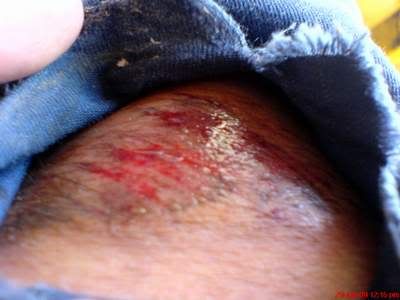 My B had a bad fall at work... :(
That looked really really bad...
Was really shocked when I received this picture on my phone... Sigh...
But, I'm happy to report that he's walking better now...
Oh yeah, here's something from my B...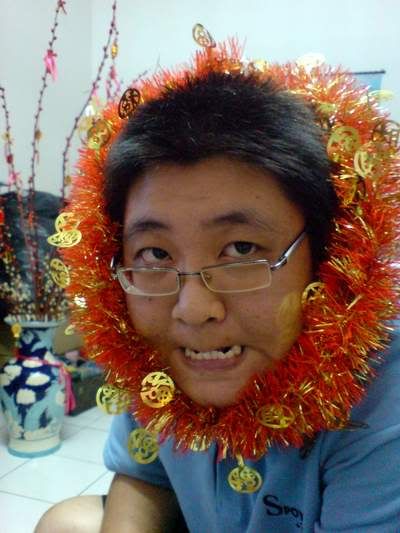 That's my B wishing all of you a Happy Chinese New Year... Hehe
Oh God, I hope he doesn't kill me when he comes out of the shower in about 5 minutes...
Anyways, it's still Chinese New Year, the 6th day to be exact...
I noticed that this year, a lot of cafes & restaurants haven't stinted in decorations...
Check these out...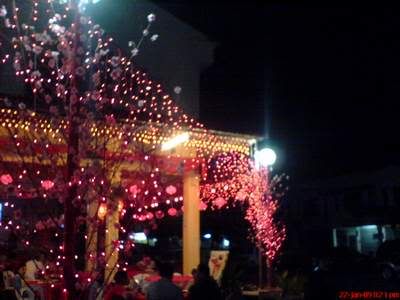 Lovely lightings huh?
Taken from another angle...
They've given me an idea on how I'll decorate my home next year...
Maybe pussy willow's getting kinda old...
Will try to go with something more special next year...
Well, this year there are lots of fresh flowers in my garden...
I love this time of the year...
Plants bloom so beautifully...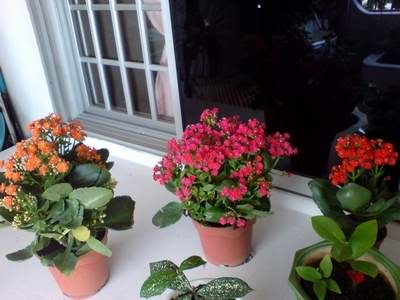 They will only bloom like this during this time of the year...
Last time I had only red flowers, but now, I have 3 colours...
Love them...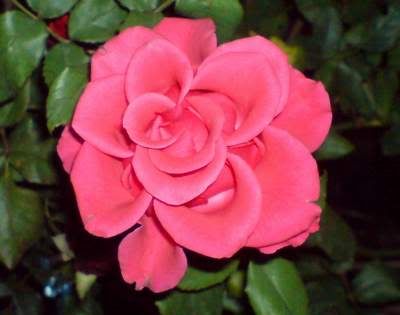 My new rose plant that we bought in Padang Besar recently...
Oh yeah...
Last year I think I wrote about my aunt's durian tree...
This year, when I went over to visit her, I was pleasantly surprised!
Check these out!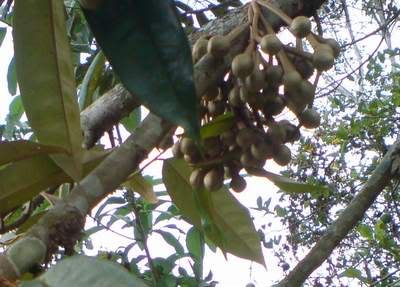 Those are durians!
Mini, I know, but there's at least 500 of these growing on the tree...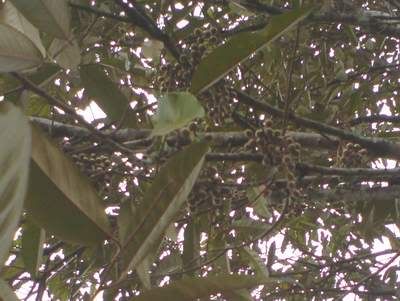 See??? These are just taken at 1 angle!
Will let you guys know if they do grow into ripe durians, k?
Wanna come for a feast???
Hmm, guess that's it for the time being...
Nothing much to blog on right now...
Till the next time, cuddles people... :)